How to obtain a scholarship
Funding sources are available for your studies.
More than 3,000 scholarships are offered annually to students of Laval University.
Use the search function of the Université Laval's Bursaries and Financial Aid Office to find those that match your profile.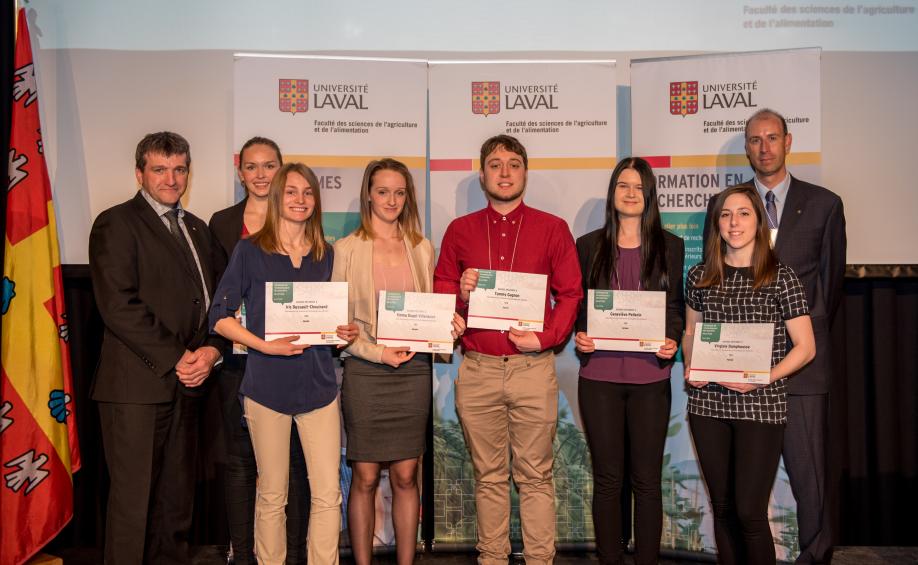 The Faculty of Graduate and Postdoctoral Studies Success Bursaries are awarded to master's and doctoral students for completing various stages of their program according to the planned deadlines. They aim to motivate students to maintain continuous progression and to promote graduation within the deadlines prescribed for their program.
In Biophotonics, master's students receive $ 500 after meeting with their steering committee. Doctoral students can receive up to $ 7,500 depending on the milestones taken during study and subject to the annual availability of 'Excellence Awards' funds.
Find additional information about these funds on the websites of the Faculty of Graduate studies.
The website of the Association of Students of Laval Registered in Graduate Studies (AELIES) also lists funding opportunities for students.
Leadership and commitment scholarships
Thanks to the Leadership and commitment Scholarship (LCS), Université Laval wishes to support, during their university studies, talented students demonstrating exceptional achievements in one of the following 6 sectors of activity: social and humanitarian work, entrepreneurship, the arts, the environment, sports, or science.
These scholarships are available to Canadian citizens and permanent residents of Canada.
Learn more on the website of the Office of scholarships and financial aid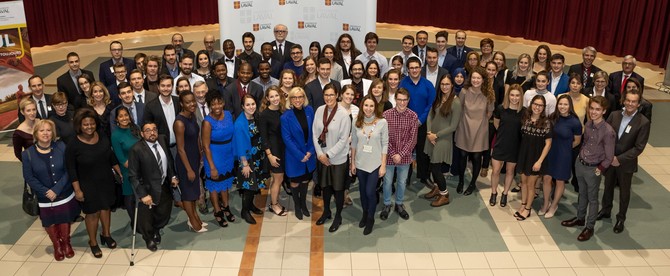 Citizen of the world scholarships
This new program aims to help attract the best talents on the planet by awarding international recruitment scholarships, and to support Université Laval students through mobility scholarships to make them tomorrow's leaders.
These scholarships are offered to international students.
For a student generation open to the world, committed to transforming societies and bringing hope for better living together
Excellence component
The Citizens 'and World Citizens' Scholarships – Excellence component are aimed at foreign students who have submitted a new application for admission to Université Laval for the summer 2021, fall 2021 or winter 2022 session. This scholarship is to promote academic excellence.
Graduate fellowships from funding agencies
The research granting agencies of the Government of Canada and the Government of Quebec offer several merit scholarship programs to students wishing to continue their graduate studies or to those who are already registered. The aim of these scholarships is to recognize the excellence of academic records, to encourage university research and to allow the acquisition of experience in the workplace and in research.
Learn more on the website of the Financial Aid and Bursaries Office of Université Laval.